"While my interest in natural history has added very little to my sum of achievement,
it has added immeasurably to my sum of enjoyment in life." - Theodore Roosevelt
APRIL
Wednesday, April 10, 2019 - 7:00 PM
Raptor Research Across the Americas
Please join us this evening as we hear from Jean-Francois Therrien, Ph.D., senior research biologist at Hawk Mountain in Kempton, Pennsylvania. He will share some of his fieldwork experience, and show the challenges and rewards of studying our favorite flying predators.
After completing an academic internship with Hawk Mountain in the fall of 2002, Dr. Therrien returned nine years later as Senior Research Biologist. He now leads the Sanctuary's research projects in the Arctic and is also involved in several studies including the movement ecology of New World Vultures and Peregrine Falcons across the Americas. When he is not monitoring the long-term American kestrel nest-box program or helping with the migration counts from the Sanctuary's lookout, JF can be found teaching statistics to Sanctuary trainees.
This event is free and open to the public
Download/print the flyer for this program
---
Wednesday, April 24, 2019 - 10:30 AM
Little Naturalists Program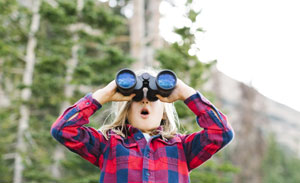 Children with their adults will engage in a beginners' naturalist hike along woodland trails and beachside habitats. Enjoy using your senses to explore this beautiful refuge. Look closely at different plants and signs of animals along the way. Keep track of your sightings on your own beginners' naturalist checklist (provided).
Please register by April 21, by calling (631) 896-2872.
Meet at Target Rock National Wildlife Refuge: 12 Target Rock Road, Huntington. Parking fee is $4.00.
Dress for moderate to strenuous (hilly terrain) outdoor activity. Bring extra water and snacks for your comfort, restrooms are available.
Download/print the flyer for this program
---
---
All meetings are free and open to the public!
Meetings begin at 6:45pm for refreshments and 7:30pm for speakers at:
Cold Spring Harbor Library
95 Harbor Road (Route 25A), Cold Spring Harbor.
Please check this website often for updates and changes to the schedule.