"While my interest in natural history has added very little to my sum of achievement,
it has added immeasurably to my sum of enjoyment in life." - Theodore Roosevelt
OCTOBER
Wednesday, October 11, 2017 - 7:00 PM
Ravens: Legend, Lore and Natural History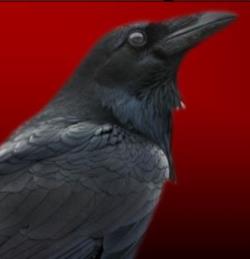 Common ravens, honored by Native Americans, are fascinating, intelligent and playful birds. Of the birds classified as perching birds or "songbirds," the Common Raven is the largest, the size of a hawk. Often its deep croaking call will alert the observer to a pair of ravens soaring high overhead. An intelligent and remarkably adaptable bird, living as a scavenger and predator, it can survive at all seasons in surroundings as different as hot desert and high Arctic tundra. Once driven from much of its eastern range, the raven is now making a comeback and is populating Long Island!
Join us tonight and learn about the natural history of this amazing bird, as well as some of the legends, lore and myth that surround the common raven.
Brendan Fogarty is a recent graduate from the Cornell University College of Engineering, from which he has both a Bachelor's and a Master's degree. He studied energy systems and has a passion for renewable energy integration. This interest stemmed from his lifelong love of nature and planning for a more sustainable world. Fascinated by birds since the age of 7, Brendan has been active with HOBAS since 2007, as a member of the Youth Outreach Committee, where he helped lead field trips and public programs. In 2016 he joined the HOBAS Board of Directors where he serves as Secretary. Brendan is an avid outdoorsman, birder, bicyclist, and musician, playing Irish bagpipes whenever his neighbors aren't home.
Download/print the flyer for this program
---
NOVEMBER
Wednesday, November 8, 2017 - 7:00 PM
From Whales to Plankton-Why Our Local Waters Are Worth Protecting

With endless stories and photos of fish kills, harmful algal blooms, oil spills, beach closures, etc. filling our daily newsfeeds, it appears that our environment is in a horrific state of "Doom and Gloom". Although we do face many environmental challenges, this constant bombardment of negativity creates a lack of enthusiasm among local communities when it comes to protecting our environment. Regain your enthusiasm for protecting our marine environment by learning about some of the fascinating marine life that inhabits the waters of Long Island."
About the speaker: Born and raised on Long Island, Chris Paparo has been exploring the wilds of the island for over 30 years. As a wildlife photographer, writer and lecturer, he enjoys bringing public awareness to the diverse wildlife that calls the island home. His passion for coastal ecology, fishing and the outdoors led him to obtain a BS in Marine Science from LIU/Southampton and currently manages the new Marine Sciences Center at the Southampton campus of Stony Brook University. In addition to freelance writing for several fishing and wildlife related publications, Paparo currently writes monthly columns for On The Water Magazine and the Northforker. Although is work tends to focus on marine life, everything in the natural world is fair game.
Download/print the flyer for this program
---
DECEMBER
Wednesday, December 13, 2017 - 7:00 PM
America's National Parks: A Visitors Perspective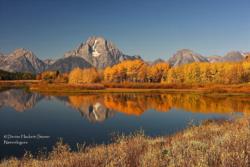 America's National Park Service celebrated its 100th anniversary last year. In honor of this occasion, we will enjoy a look at the grandeur of scenery and the diversity of birds and wildlife of the national parks and other special places protected by the National Park Service. From Maine's rocky coast to Florida's everglades, through the Great Plains and badlands, the mountains and deserts of the west, and on to the unique habitats of Hawaii and Alaska, we invite you to celebrate our Parks with us!
About the speakers: Scott Stoner and Denise Hackert-Stoner are Albany-area birders and nature photographers. Scott is originally from the Town of Brookhaven here on Long Island, where he studied natural history under Dennis Puleston and Arthur Cooley. He is past president of both the Hudson-Mohawk Bird Club and the Audubon Society of the Capital Region, and a past officer of NYSOA. Denise is a field trip leader and past officer of the Bird Club. Denise and Scott, as founders and operators of "Naturelogues," have presented slide programs from Long Island to Rochester on a wide array of birding and natural history topics. They also teach nature photography workshops to several school districts and many conservation groups. Their award-winning photography has been exhibited widely across New York's Capital Region and published in National Wildlife Magazine, the Kingbird (including several covers), the New York State Conservationist, and several books. You can see some of Scott and Denise's work at www.naturelogues.com or on Facebook.
Download/print the flyer for this program
---
---
All meetings are free and open to the public!
Meetings begin at 6:45pm for refreshments and 7:30pm for speakers at:
Cold Spring Harbor Library
95 Harbor Road (Route 25A), Cold Spring Harbor.
Please check this website often for updates and changes to the schedule.