"While my interest in natural history has added very little to my sum of achievement,
it has added immeasurably to my sum of enjoyment in life." - Theodore Roosevelt
FEBRUARY
Wednesday, February 15, 2017 - 7:00 PM
Woodpeckers-Headbangers of the Avian World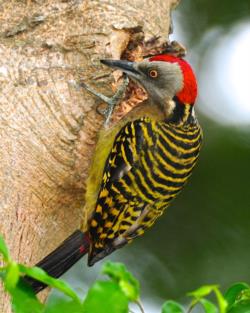 How many times have you looked out your window at a woodpecker and wondered to yourself, "How the heck do they do that without giving themselves a concussion?" Tonight, that question and others will be answered as HOBAS board member Brendan Fogarty discusses the various woodpeckers from around the world.
Brendan Fogarty is a recent graduate from the Cornell University College of Engineering, from which he has both a Bachelor's and a Master's degree. He studied energy systems and has a passion for renewable energy integration. This interest stemmed from his lifelong love of nature and planning for a more sustainable world. Brendan has been active with HOBAS since 2007, as a member of the Youth Outreach Committee, where he helped lead field trips and public programs. In 2016 he joined the HOBAS Board of Directors where he serves as Secretary.
Brendan is an avid outdoorsman, birder, bicyclist, and musician, playing Irish bagpipes whenever his neighbors aren't home.
Download/print the flyer for this program
---
MARCH
Wednesday, March 15, 2017 - 7:00 PM
Hometown Habitat: A Very Special Documentary Screening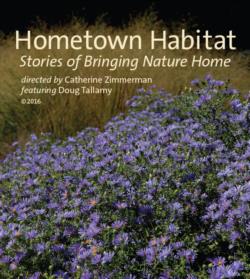 Hometown Habitat features renowned entomologist Dr. Douglas Tallamy, whose research, books and lectures on the use of non-native plants in landscaping, sound the alarm about habitat and species loss. Tallamy provides the narrative thread that challenges the notion that humans are here and nature is someplace else. "It doesn't have to, and shouldn't be that way." Inspiring stories of community commitment to conservation landscaping illustrate Tallamy's vision by showing how humans and nature can co-exist with mutual benefits.
The message: All of us have the power to support habitat for wildlife and bring natural beauty to our patch of the earth.
The goal: Build a new army of habitat heroes!
Join us tonight as we screen this documentary and learn just how you can bring nature home!
---
APRIL
Wednesday, April 12, 2017 - 7:00 PM
Shu Swamp: An Ecological Gem of the North Shore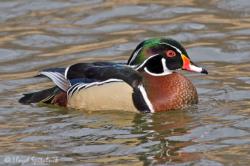 Swamp Preserve, officially the Charles T. Church Nature Sanctuary in Mill Neck, has long been popular with hikers, birders, nature lovers, and more recently for geocaching and Pokémon games. But this 60-acre jewel of the North Shore Wildlife Sanctuary system of preserves is only one component of the larger Beaver Brook Watershed. Acquisitions by Nassau County and the North Shore Land Alliance have added critical parcels that create a natural corridor to protect this valuable ecosystem. This 150-acre watershed is home to numerous wetland and upland species, including native brook trout, muskrat, river otter, and outstanding populations of birds and plants. This program will explore the area's beauty and biodiversity, especially highlighting the wildflowers and other flora of this special place. Attendees to tonight's program will have the opportunity to enjoy an exclusive tour of the preserve, led by Lois!
Lois Lindberg has been involved in nature, ecology, and outdoor education and interpretation for many years. She has a degree in Biology from Hofstra University, and is a past Curator of Natural Science for Nassau County Dep't. of Parks, Recreation & Museums, having worked at Muttontown, Welwyn, Sands Point, Garvies Point, and Tackapausha Preserves. She is currently the Membership Chair for the Long Island Botanical Society, and volunteers at Sagamore Hill National Historic Site in Oyster Bay as a naturalist/field trip leader.
Snacks start at 6:45, program begins at 7:20 and speaker begins at 7:30 sharp.
Download/print the flyer for this program
---
---
All meetings are free and open to the public!
Meetings begin at 6:45pm for refreshments and 7:30pm for speakers at:
Cold Spring Harbor Library
95 Harbor Road (Route 25A), Cold Spring Harbor.
Please check this website often for updates and changes to the schedule.