"While my interest in natural history has added very little to my sum of achievement,
it has added immeasurably to my sum of enjoyment in life." - Theodore Roosevelt
MARCH
Saturday, March 31, 2018 - 1:00 PM
Little Naturalist's Program: Signs of Spring!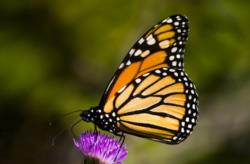 Join us for our March Little Naturalists program- Signs of Spring! We will make a craft, read a storybook about animals in springtime, and if weather permits we will go outside and take a walk to look for signs of spring.
For ages 3-7 accompanied by a caregiver. Registration is free, but you must register in advance.
Registration: 631-903-5556
Download/print the flyer for this program
---
APRIL
Wednesday, April 11, 2018 - 7:00 PM
Passerine Pit Stops: An Introduction to Stopover Ecology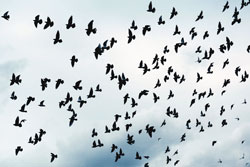 Speaker: Coby Klein
Annual migrations are energetically highly demanding for birds on the move. Finding suitable habitats along the way is crucial for the successful completion of migration. What kind of habitats do birds need during migration? How do birds select stopover sites? What types of threats do stopover habitats face in a rapidly changing world? Join us as we explore what factors are most important for the finding these stopover habitats.
Our speaker, Coby Klein is a PhD candidate in Biology at the City University of New York, Graduate Center, and a member of the HOBAS Board of Directors. He is a trained bird bander and has worked on research projects all over the New York area involving migrating and breeding songbirds and waterfowl. Fun fact: Coby was named one of the Long Islander's 2017 Cool People of Huntington.
Download/print the flyer for this program
---
MAY
Wednesday, May 9, 2018 - 7:00 PM
Trashed Nests, Poisoned Bellies and Entangled Wings: A Bird's Eye View of Plastic Pollution
Like modern humans, today's birds come in contact with plastic on a near-daily basis: They see it, they build with it, they eat it, they feed it to their young. This is especially true of birds living in the plastic-strewn marine environment, which has resulted in more than 90 percent of the world's seabirds having consumed plastic at some point in their lives. All this plastic has come at an enormous cost to birds' survival on Earth. In this presentation you'll learn more about the threats plastic poses to avian wildlife and what you can do to help.
Erica Cirino is an international science writer and artist interested in exploring the human connection to nature – wild creatures in particular — in both her writing and art. One of her major inspirations is her role as a licensed wildlife rehabber who has spent several years in the clinical setting. Through her writing, art and wildlife rehabilitation work, Erica hopes to foster human thought, conversation and, perhaps, admiration for the natural world. As a writer, Erica covers wildlife and the environment, and specializes in biology, conservation and policy. Her stories appear in publications such as Scientific American, VICE, Ars Technica, Audubon, The Atlantic, National Geographic Voices, The Center for Humans and Nature's City Creatures blog, Nautilus Magazine and Undark Magazine. As an artist, Erica possesses a strong command of various artistic media. She is an award-winning photographer and mixed-media artist who combines her artistic finesse with her knowledge of wildlife physiology and ecology to create striking, thoughtful works focused on wildlife and environmental subject matter.
Currently Erica is in the midst of a series of presentations about her travels and experiences covering the story of plastic pollution and how it affects humans, animals and natural ecosystems.
Photo courtesy of Erica Cirino
Download/print the flyer for this program
---
---
All meetings are free and open to the public!
Meetings begin at 6:45pm for refreshments and 7:30pm for speakers at:
Cold Spring Harbor Library
95 Harbor Road (Route 25A), Cold Spring Harbor.
Please check this website often for updates and changes to the schedule.