"While my interest in natural history has added very little to my sum of achievement,
it has added immeasurably to my sum of enjoyment in life." - Theodore Roosevelt
APRIL
Wednesday, April 12, 2017 - 7:00 PM
Shu Swamp: An Ecological Gem of the North Shore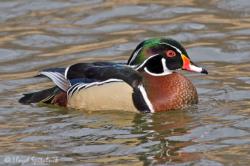 Swamp Preserve, officially the Charles T. Church Nature Sanctuary in Mill Neck, has long been popular with hikers, birders, nature lovers, and more recently for geocaching and Pokémon games. But this 60-acre jewel of the North Shore Wildlife Sanctuary system of preserves is only one component of the larger Beaver Brook Watershed. Acquisitions by Nassau County and the North Shore Land Alliance have added critical parcels that create a natural corridor to protect this valuable ecosystem. This 150-acre watershed is home to numerous wetland and upland species, including native brook trout, muskrat, river otter, and outstanding populations of birds and plants. This program will explore the area's beauty and biodiversity, especially highlighting the wildflowers and other flora of this special place. Attendees to tonight's program will have the opportunity to enjoy an exclusive tour of the preserve, led by Lois!
About the speaker: Lois Lindberg has been involved in nature, ecology, and outdoor education and interpretation for many years. She has a degree in Biology from Hofstra University, and is a past Curator of Natural Science for Nassau County Dep't. of Parks, Recreation & Museums, having worked at Muttontown, Welwyn, Sands Point, Garvies Point, and Tackapausha Preserves. She is currently the Membership Chair for the Long Island Botanical Society, and volunteers at Sagamore Hill National Historic Site in Oyster Bay as a naturalist/field trip leader.
Snacks start at 6:45, program begins at 7:20 and speaker begins at 7:30 sharp.
Download/print the flyer for this program
---
MAY
Wednesday, May 10, 2017 - 7:00 PM
Feathers...Not Just a Downy Covering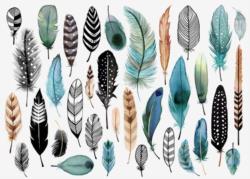 The feathers of birds are one of the many traits that help identify our winged friends. Not only do feathers help birds stay aloft and warm, they also play a role in attracting mates, as well as creating sound.
Come learn more about the important functions and uses of these highly modified reptilian scales!
About the speaker: Professor Doug Robinson, PhD, is an evolutionary biologist whose teaching and research experiences have focused on organismal biology and behavior. He has taught classes on animal behavior, ecology, ornithology, vertebrate biology, general biology, environmental science, and anatomy and physiology. He guided a group of students to New Zealand for an 18-day trip as part of his studies. The questions that guide his research revolve around how behavior is shaped by ecological and social environments.
Refreshments begin at 6:45. Announcements and speaker at 7:20.
Download/print the flyer for this program
---
JUNE
Wednesday, June 14, 2017 - 7:00 PM
Wild Utah: America's Redrock Wilderness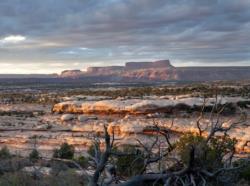 Tonight we will host a multi-media slideshow documenting citizen efforts to designate public lands in southern Utah's spectacular canyon country as part of the National Wilderness Preservation System. First, we will take a 20-minute journey, narrated by Robert Redford, through redrock splendor, discussing how the designation of Wilderness is the best way to protect land, water, and the ecosystem, as well as learn about the flora and fauna (especially endangered species) of the canyonlands of Southern Utah. The multimedia slideshow will be shown in conjunction with a presentation on the status of the Utah wilderness movement. This inspirational and informational event is a must see for people wishing to become personally involved to make the difference in American public lands conservation effort.
About the speaker: Travis Hammill is the Eastern Grassroots Organizer for the Southern Utah Wilderness Alliance (SUWA), a wilderness advocacy organization based in Salt Lake City, Utah that works to protect public lands from a myriad of threats that could decimate the natural qualities of these lands. Travis is stationed in SUWA's Washington, DC office and organizes activists across the eastern states. He also works closely with SUWA's legislative team, roaming the halls of Congress and ensuring that every American is able to access their lands.
Travis graduated from George Mason University in Fairfax, VA with a degree in Conflict Analysis and Resolution with a concentration in narrative of conflict, studying how an individual's own personal story and experiences drive conflicts on a local, national, and international level. Before working with SUWA, Travis was employed by the outdoor retailer REI in the Fairfax and Bailey's Crossroads stores in the DC Metro Area. While with REI, he focused on the Outdoor Programs and Outreach division in his stores to build that connection between being an REI customer and being an advocate for the environment. While he never lived in Utah, he has visited the canyon country of the state many times over the past decade to go hiking, climbing, canyoneering, and kayaking. He currently resides in Alexandria, VA with his wife Rachel, and when he isn't in the office, you'll find him out on the trails.
Download/print the flyer for this program
---
---
All meetings are free and open to the public!
Meetings begin at 6:45pm for refreshments and 7:30pm for speakers at:
Cold Spring Harbor Library
95 Harbor Road (Route 25A), Cold Spring Harbor.
Please check this website often for updates and changes to the schedule.