"It is not enough to fight for the land; it is even more important to enjoy it." - Edward Abbey
As required by our insurance company, all field trip/outdoor activity participants must sign a waiver of liability. Participating in a field trip or outdoor activity carries with it certain risks and this agreement is necessary for the benefit of HOBAS and participants. A copy of the waiver can be found here. We appreciate your understanding.
APRIL
Saturday, April 29, 2017 - 8:00 AM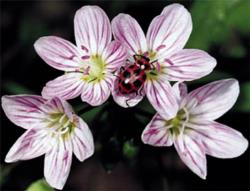 Members Only! Shu Swamp Exploration
This trip will be led by an outstanding naturalist and while we will focus on the plant life of the preserve (spring ephemeral wildflowers should be in bloom!) we will be keeping an eye out for birds.
Registration a MUST, This Trip is Open to HOBAS Members Only & Group Size Limited to 15: 516-695-0763.
Directions: From Route 25A in East Norwich, take Route 106 north to Oyster Bay. Make left on to Lexington Ave then left on to West Main Street. At the Mill Pond (on the left), bear to the right as if to go to Bayville. At first traffic light (water will be on your right) make a left onto Cleft Road. Take Cleft Road to Frost Mill Road, make a left. (If you wind up on the causeway going over Beaver Dam, you have gone too far.) Shu Swamp will be on your right after you go under the train trestle. Do NOT use your GPS. You will end up in the wrong place.
---
Sunday, April 30, 2017 - 9:00 AM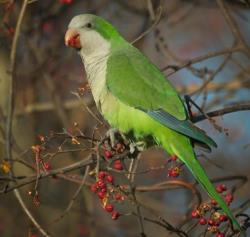 Greenwood Cemetery Ramble
Beautiful scenery, famous monuments, and some of the best bird watching in the city. The must-see birds are the Monk Parakeets.
Registration: 631-885-1881 or aveblue@gmail.com
Directions: LIE westbound to 48th St exit to the Brooklyn Queens Expressway south to the Hamilton Avenue exit. Continue on Hamilton Avenue until it becomes Third Ave. Continue on about 8 blocks to 25th St. Turn left at 25th St. and go two blocks. Cemetery entrance is straight ahead at Fifth Ave and 25th St.
---
MAY
Sunday, May 7, 2017 - 8:00 AM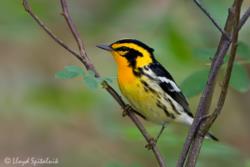 Central Park: Warblers of NYC Exploration
One of the finest spots around the metropolitan area for warblers and other spring migrants as well as breeding birds. The array of birds that can be see is dazzling!
Registration: 631-885-1881 or aveblue@gmail.com
Directions: Meet at the Boathouse, easily accessed from the pedestrian entrance on Fifth Ave near 76th St. Walk downhill veering left past the Alice in Wonderland statues, by the right side of the sailboat pond toward the right, up the hill, cross the roadway and to the Boathouse.
Saturday, May 13, 2017 - 7:30 AM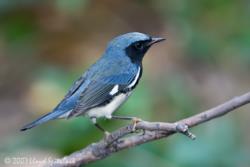 Muttontown Preserve-International Migratory Bird Day Celebration Walk
Help us celebrate International Migratory Bird Day with a morning at Muttontown Preserve. The Preserve includes miles of marked nature trails with local wildflowers, trees, birds, mammals, reptiles, and amphibians. Today we will be looking for migrants, as well as breeders that have flown north to nest in our area.
Registration: 516-695-0763 or hobaudubon@gmail.com.
After the walk, we'll head over the Wild Birds Unlimited in Syosset for snacks and coffee, which will be followed by a children's craft program at noon.
Directions: Meet in the parking lot off of Muttontown Lane, which is on the south side of Route 25A, just west of Route 106 in East Norwich. Follow Muttontown Lane to the end.
---
Sunday, May 14, 2017 - 7:30 AM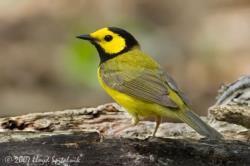 West Hills Warbler Watch
Picturesque, well-groomed nature trails, including the historic Walt Whitman Trail to Jayne's Hill (Long Island's highest peak), wind through this mixed-deciduous forested park. We will investigate this lovely preserve for migrating warblers, as well as other birds.
Registration: 585-880-0915
Directions: Take Sweet Hollow Road and turn right into north entrance. Meet at the upper parking area by the Jayne's Hill Picnic Area.
---
Saturday, May 20, 2017 - 7:30 AM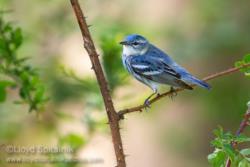 The Birds of Doodletown Road
Doodletown is a haven for breeding warblers including hooded and the coveted cerulean. Kentucky warblers are very possible.
Registration: 516-695-0763 or hobaudubon@gmail.com.
Directions: Travel west over the Tappan Zee Bridge to exit 13. Take the Palisades Interstate Parkway north. Go north to Route 6 to the Bear Mountain traffic circle. Leave the circle at the first exit, the Bear Mountain State Park exit. At the light, follow the left fork south along 9W. Within less than 1 mile there will be several small parking areas near two, white concrete abutments indicating the bridge over Doodletown Brook. Park along the road.
Stay overnight and join us on our Sterling Forest trip the next day for a Sterdoodle of a weekend! Field trip participants are responsible for locating their own overnight accommodations.
---
Sunday, May 21, 2017 - 8:00 AM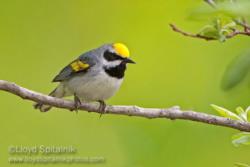 Sterling Forest Exploration
Golden winged warblers are the attraction here, along with many species of breeding birds.
Registration: 585-880-0915.
Directions: Take Exit 15 off of NY 87 and head north. Make a left onto 17A. In about 2 miles make a left onto State Route 84 (Long Meadow Road). Follow this about 4 miles to HQ Building/Visitor Center where we will meet.
---
JUNE
Sunday, June 4, 2017 - 8:00 AM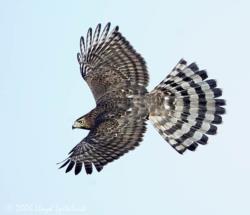 Ward Pound Ridge Reservation
Beautiful Ward Pound Ridge Preserve is a mix of open fields, woodland and streams, making it a marvelous spot for breeding birds. Bluebirds are frequently observed and breeders include yellow billed cuckoo, belted kingfisher, 14 species of warblers, Cooper's hawks and northern goshawks. We should see plenty of these birds and possibly some late migrants while walking along the numerous hiking trails. Ward Pound Ridge is also known for its abundance of butterflies,and 83 species have been recorded there!
Registration: 631-885-1881 or aveblue@gmail.com.
Directions: Whitestone Bridge to the Hutchison River Parkway, then get on I-684 around exit 26. Exit I-684 at exit 6 onto NY-35 heading east. Entrance to park is near junction of NY-35 and 121 South, Cross River.
Sunday, June 11, 2017 - 7:30 AM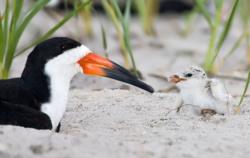 The Birds of Nickerson Beach
Songbirds have settled into their territories for the summer, but shorebirds are still migrating. We will start the day on the beach, looking for migrant Roseate, Royal, and Black Terns, and enjoying the local Black Skimmer colony. We will spend some time on the marsh side, enjoying the nesting Willets, Oystercatchers, Wilow Flycatchers, Boat-tailed Grackles, and maybe Gull-billed Terns.
Registration: 516-782-0293.
DIrections: take the Meadowbrook Parkway south to the Loop Parkway toward Point Lookout. At the end of the parkway, merge onto Lido Blvd west. Turn left into Nickerson Beach park at the second light. There is no charge at this hour. Continue west past the tollbooths and turn into the large lot on the left after the skatepark. Meet in the southeast corner by the playground.
---
JULY
Tuesday, July 4, 2017 - 9:00 AM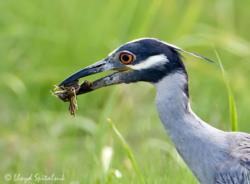 Oceanside Marine Nature Study Area on the 4th of July!
The Marine Nature Study Area is a 52-acre preserve devoted to environmental education and natural history. It is divided into eight instruction sites, each of which deals with a different aspect of the marine or estuarine environment.
Come celebrate Independence Day with HOBAS as we search for terns, shorebirds, and other saltmarsh denizens.
Registration: 585-880-0915.
Directions: The Marine Nature Study Area is located at 500 Slice Dr. in Oceanside.
Sunday, July 23, 2017 - 8:00 AM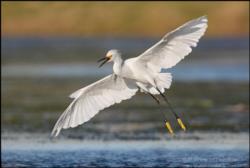 Cow Meadow Park
Parakeets and herons are finishing their last broods of the summer, and shorebirds are already migrating in numbers. We might get close looks at all of these, before exploring the nearby marsh.
Registration: 516-782-0293
Directions: Take the Meadowbrook south to Merrick Rd west, and immediately take the left fork for Mill Rd. At the end, merge left onto Main Street and head south. Meet at Cow Meadow Park, at the very southernmost end of Main Street.
---
ABOUT THE FIELD TRIPS
Field trips organized by Huntington-Oyster Bay Audubon are free, unless otherwise specified, and open to the public. However, some special activities may be open only to Huntington-Oyster Bay Audubon members.
Newcomers are most welcome. Binoculars and field guides are strongly advised, but leaders usually have some field guides to share.
Directions to the site are published in our newsletter, website and Facebook page. We urge you to save the directions.
Please arrive before the departure time listed in the trip description. Trips will leave promptly at the time given.
Carpooling is possible, gas and tolls are shared. Contact the trip leader to see if anyone has expressed interest. The trip leader is not responsible for arranging carpools, just giving you names of others who are interested in carpooling.
Registration is necessary. Call the trip leader by 9:00 PM on Thursday for a Saturday trip and by 9:00 PM Friday for a Sunday trip. Be sure to leave your phone number. You may participate if you didn't register, but we will not be able to notify you of any changes or cancellations without your phone number.
Dress for the weather realizing you'll be outdoors for long periods of time. Bring water, proper footwear, snacks and if the trip is for a full day, bring a bag lunch. Bring money to cover your share of any carpooling expenses as well as any required entry fees at our destinations.
Rain or temperature below 20° F cancels (sometimes!). Be sure to check our Facebook page the night before or morning of to check if inclement weather has caused us to cancel the trip.
For the health, safety and comfort of all field trip participants, please refrain from smoking or wearing perfumes or colognes on HOBAS field trips