Live Webinar: Fall Native Plants for Birds

Tuesday, October 20, 2020 - 7:00 PM

Please join us for a presentation on Fall Native Plants for Birds with Landscape Ecologist, Rusty Schmidt. This presentation will focus on the fall flowering plants that provide such important nectar sources for our migratory butterflies and bees, and on the many seed and fruit producing perennials and shrubs for the birds, especially for the fall migration, as well as sustainable fall cleanup to help our beneficial insects.

This will be a live webinar program via Zoom

Live Webinar: Falconry on Long Island

Wednesday, November 11, 2020 - 7:00 PM

The sport of falconry has a rich history throughout the world. It involves a dedicated and knowledgeable falconer, and a healthy, well-trained raptor working together as a team. Come meet Chris Paparo and his Red-tailed Hawk as he talks about the instincts of raptors, how they are trained and how he became a falconer.

This will be a live webinar program via Zoom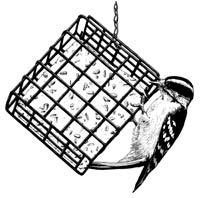 HOBAS would not be HOBAS without our annual birdseed sale! Once again, we are hosting the birdseed at our local Wild Birds Unlimited from Syosset and we are offering even more flexibility in picking up your order!
How to order: Fill out your order form and mail back to us with your check by Thursday, October 8th, 2020. If you're a HOBAS member, you should have already received yours along with your newsletter. You can also find the form here.
How to pick up: You can pick up your order at the Wild Birds Unlimited store from Wednesday, October 21st through Saturday, October 24th from 10am to 5pm. Seed not picked up by 6:00pm on October 24th will be donated.
If you have any questions, please contact Michael Frank (HOBAS Treasurer): (631) 252-1082.
The location is Wild Birds Unlimited in Syosset, at 625 Jericho Tpk. For GPS, plug in 48 Hidden Ridge Drive, Syosset. Feed those sweet birds!
Recommended By Huntington-Oyster Bay Audubon