The Feminist Bird Club: Birding and Inclusivity

Wednesday, November 13, 2019 - 7:00 PM

Join Molly Adams, Akilah Lewis, and Martha Harbison, the leadership team of the Feminist Bird Club, for a presentation about their formation and ongoing mission to make inclusive birding groups. This lecture will include ways of creating a welcoming space for birders of all backgrounds.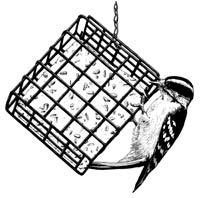 HOBAS would not be HOBAS without our annual birdseed sale! Once again, we are hosting the birdseed at our local Wild Birds Unlimited from Syosset and we are offering even more flexibility in picking up your order!
How to order: Fill out your order form and mail back to us with your check by Saturday, October 12th, 2019. If you're a HOBAS member, you should have already received yours along with your newsletter. You can also find the form here.
How to pick up: You can pick up your order at the Wild Birds Unlimited store on Saturday, October 26th and Sunday October 27th from 10am to 5pm. There is also early pickup starting Wednesday the 23rd. Seed not picked up by 5:00pm on October 27th will be donated.
If you have any questions, please contact our own Andy Burke at Wild Birds Unlimited: (516) 226-1780.
The location is Wild Birds Unlimited in Syosset, at 625 Jericho Tpk. For GPS, plug in 48 Hidden Ridge Drive, Syosset. Feed those sweet birds!

Recommended By Huntington-Oyster Bay Audubon