Amphibians and Reptiles of Long Island

Wednesday, November 14, 2018 - 7:00 PM

Did you know that Long Island is home to 17 amphibian and 30 reptile species? Dr. Russell Burke will describe the strange bio-geography of our local amphibians and reptiles, including those we've lost and the surprising number that we've gained. He'll share his fascinating findings and research including the ecology, evolution, and conservation biology of local turtles, lizards, and salamanders. We'll talk about rattlesnakes and tiger salamanders, terrapins and toads, and much more!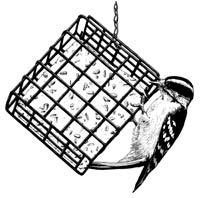 HOBAS would not be HOBAS without our annual birdseed sale! Once again, we are hosting the birdseed at our local Wild Birds Unlimited from Syosset and we are offering even more flexibility in picking up your order!
How to order: Fill out your order form and mail back to us with your check by Saturday, October 20, 2018. If you're a HOBAS member, you should have already received yours along with your newsletter. You can also find the form here.
How to pick up: You can pick up your order at the Wild Birds Unlimited store on Saturday, November 3rd and Sunday, November 4th from 10am to 5pm. Early bird pickup is from Wednesday, October 31st to Friday, November 2nd, from 10am- 6pm. Seed not picked up by 5:00pm on November 4th will be donated
If you have any questions, please contact our own Andy Burke at Wild Birds Unlimited: (516) 226-1780.
Wild Birds Unlimited is located at 625 Jericho Turnpike Syosset 11791. GPS alternative: 48 Hidden Ridge Dr., Syosset

Recommended By Huntington-Oyster Bay Audubon