Why Protect Plum Island?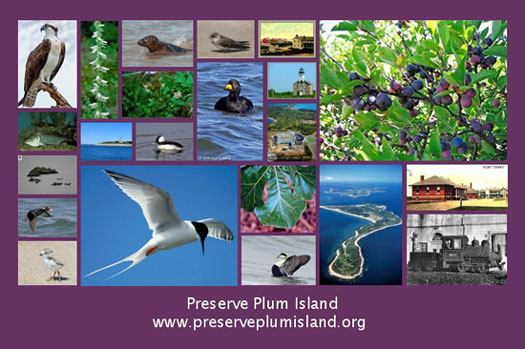 Located less than a mile from Orient Point, the tip of Long Island's North Fork, lies the 840 acre, pork chop-shaped Plum Island. This wildlife-rich island is a vital stopover site and breeding ground for migratory birds, seals and other species. Unfortunately, in 2008 Congress approved sale of the island to a private party, with plans to move the National Bio and Agro-Defense Facility to another state, thus opening the doors for auctioning the island to the "highest bidder" for development. In 2010, HOBAS, along with two others, founded the Preserve Plum Island Coalition. Today, this Coalition consists of over 60 organizations and continues to fight to preserve the Island from developers.
After eight years of advocacy, the path is finally open for permanent protection of this unique place and its critical habitats for endangered wildlife.
On December 21, 2020, Congress passed a bill to restore the normal disposal procedure for federal property instead of auctioning it off to the highest bidder. Next steps then include ensuring the island is transferred to another federal agency, state, or other body, a process that may take several years.
To read more about this conservation victory, visit To read more about this conservation victory, visit https://ny.audubon.org/news/plum-island-auction-table-congress-repeals-sale-laws To read more about this conservation victory, visit https://ny.audubon.org/news/plum-island-auction-table-congress-repeals-sale-laws